Getting Around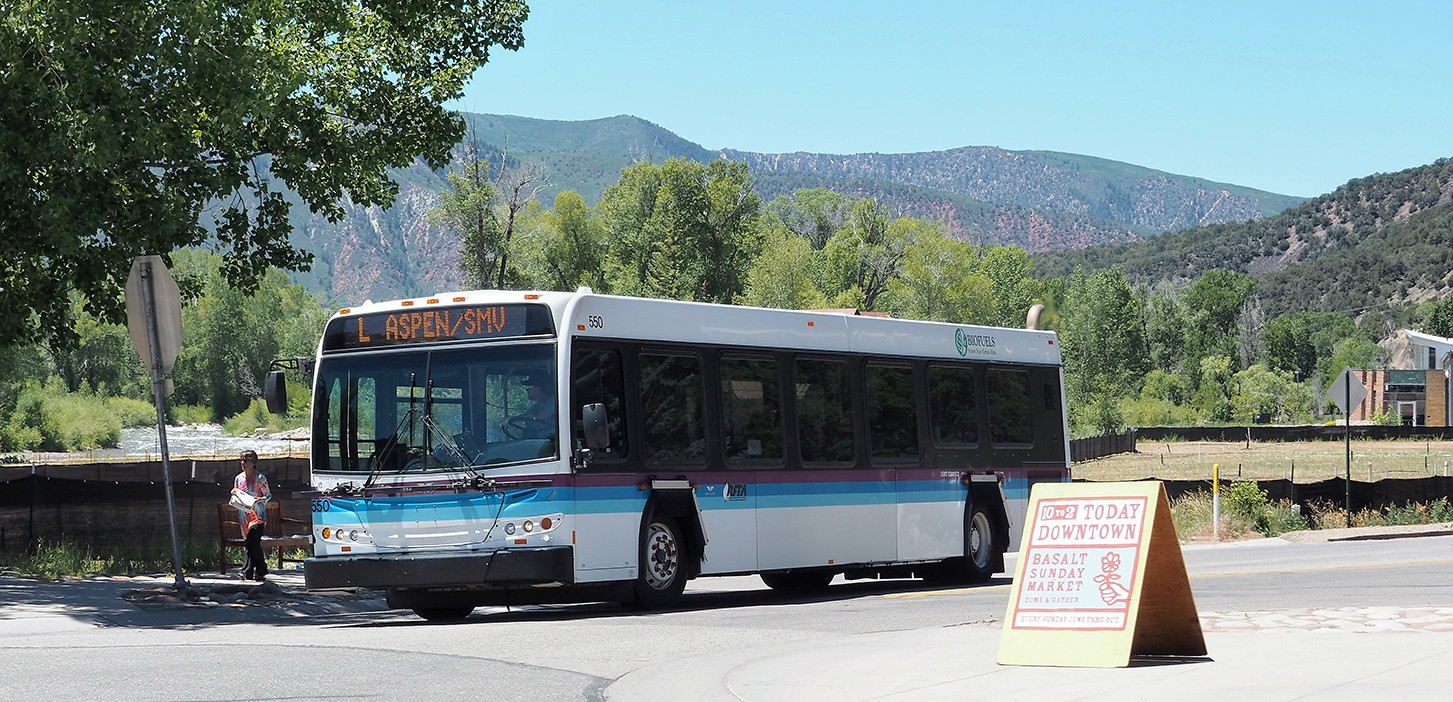 Parking in Aspen: It's free on Sundays and holidays.
The Bus at the Intercept Lot: If you live downvalley and you're heading to Aspen, consider driving to the intercept lot adjacent to Hwy 82 across from the entrance to Snowmass Village, and taking the free bus from the intercept lot into town. This beats finding a parking spot in Aspen, and saves on gas to boot. When you return from Aspen, several buses can queue up at the bus station around departure time and routes and signage can be confusing, so just check with every driver who pulls up until you get the one that stops at the intercept lot.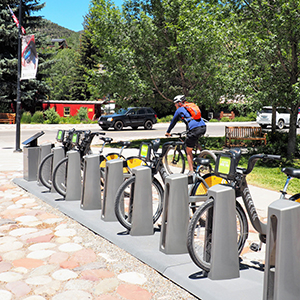 WE-cycle: WE-cycle is a community bike sharing program with 190 bikes at 43 stations in key locations around Aspen and Basalt. Bikes are available 24/7 May-October. The majority of stations come with a touchscreen kiosk that allows you to purchase a pass and start riding immediately. The smaller neighborhood stations are meant to be used by season passholders who already have their pass. All stations feature a docking system that releases bikes using a key, card, or unlocking code. You can take a bike out for as long as you need it, but you will start accruing overtime fees for each checkout over 30 minutes.
Walking and Biking Paths: They're everywhere. In some neighborhoods, such as parts of Aspen and much of Basalt and Carbondale, it's faster to get around by foot than by car.
Understanding Snowmass: The many local place names that refer to "Snowmass" can result in confusion. Snowmass Village, for example, is the area around the base of the Snowmass ski area. But Snowmass also can refer to the community strung along Snowmass Creek, which enters the Roaring Fork River adjacent to Hwy 82 a few miles downvalley from the entrance to Snowmass Village. Locals keep it simple by referring to Snowmass Village and the ski area as "Snowmass," and the separate area further downvalley as "Old Snowmass."
Aspen Trail Finder: This website and app helps you find walking, running, hiking, biking, and dog-friendly trails in the Roaring Fork and Crystal River valleys. Aspen Trail Finder is a comprehensive trail index that helps you plan your outdoor adventures.
SaveSave
SaveSave
SaveSave
SaveSave
SaveSave